Nervous About Presenting? You're not alone...
3000 Americans were asked:
"What are you most afraid of in life?"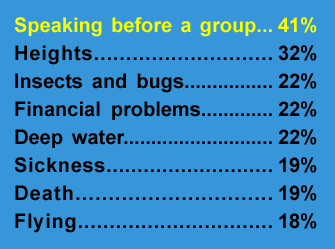 Better Presenter is dedicated to helping Southern California business professionals communicate their message with confidence and clarity. And, because business professionals are busy, we deliver results in just one day.
Get started today!
Organize A Company Group
Schedule Personalized Private Coaching
Virtual Coaching available