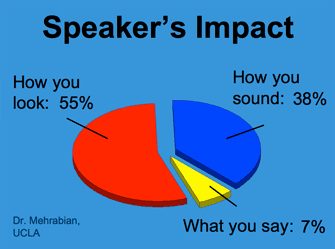 Essential Presentation Skills
Impact is the result of your body language, voice quality and choice of words. The Essential Presentation Skills Program can enhance all three areas.
Think for a moment about presentations you've seen over the years. If you're like most people, you found many of them ineffective, unclear and some downright boring. Often the person presenting looked like they would rather be anywhere else but in front of the room.
Now think of presentations that held your interest, got you to understand an important concept, or inspired you to take action. Those presentations were successful. They won your interest, your support, and your action. They had impact!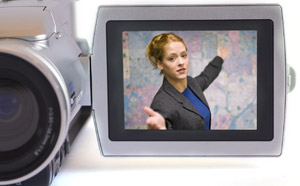 Objective
To develop skills that will make your presentations clear, compelling, and memorable.
Instruction Methodology
Set objectives - coach for results - verify on video
Logical skill building with multiple practice sessions
Frequent videotaping with immediate private individual assessment
Utilize our unique B-D-A coaching methods
All training includes free follow-up coaching
Program Length
One day
Class Size
Maximum of 6 participants to guarantee personal instruction
One Day Agenda
Benchmark - Let's you see how you look and sound to others
Physical Skills - Learn a unique skill to overcome nervousness and think clearly
Projection Skills - Become both spontaneous and naturally dynamic when presenting your message
Strategizing Your Presentation - Analyze your audience to put your message on the mark
Presenting With Visuals - Create visuals that show what you want to say, then present them with confidence
Q & A - Apply techniques that involve the audience and allow you to think under pressure
Class Size Pricing
6 particpants - $3,500
5 particpants- $3,200
4 particpants- $2,900
3 particpants- $2,600
2 particpants- $2,300