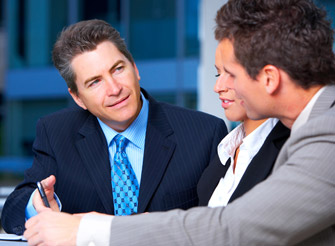 Compelling Selling Skills
By their own admission, salespeople talk too much and when they do it's usually about the features of their product or service. It's repetitive, because customers have usually heard it all before from someone selling something similar. Hardly a compelling reason to make the customer try something new. Today, you cannot learn too much about the customer. A salesperson must be committed to systematically uncover as much information as possible. This is not only a mindset but a skill.
Objective
Compelling Selling Skills gives salespeople a fresh selling approach that enables them to talk less, listen more and close more predictably.
Overview
Using your own sales situations, you develop new sales skills, learning specifically how to: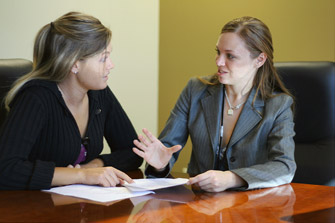 Listen - Improve customer relationships be demonstrating to them that you're really listening
Question - How to follow a roadmap for gathering the "right" information needed to move the sale along
Close - Link what your customer values to your product or service and close with specific next steps
Instruction Methods
Our sales training professionals develop skills and make the experience fun.
Set objectives - coach for results - verify on video
Logical skill building with multiple practice sessions
Frequent videotaping with immediate private individual assessment
Utilize our unique B-D-A coaching methods
All training includes free follow-up coaching
Program Length
One day
Class Size
Maximum of 6 participants to guarantee personal instruction
One Day Agenda
Prospecting vs Cold Calling
Open the customer dialogue with a plan
Follow a strategic roadmap for gathering info
Listen actively and probe with confidence
Find out the customer's motivation
Discover what's compelling to your customer
Define objections and questions
Close with "next steps"